As concerns grow around the impact of the climate crisis, the importance of engineers in developing solutions that reduce our dependence on fossil fuels grows. E-mobility, from private to commercial vehicles, is growing apace, but not everyone has the skills to make it happen. Annette Kempf, CEO and founder of Eclipseina, spoke to Martin Mayer, CEO of emSane, to learn the benefits automotive-focused online learning has for his organization.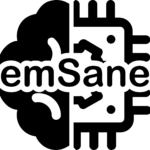 Transportation is moving from combustion engines to electric drives. How has that impacted emSane?
At emSane, we started with e-mobility right from the beginning with a project for a major OEM, so the team was deep-diving into the required topics. It is a challenge to provide the team with a structured introduction to e-mobility that covers the all aspects, from introduction to overview, and then also goes into the details. This applies especially to the details of charging as these kind of projects were new to me and the members of my team.
Growing the company and ensuring the quality demanded by international customers must have been challenging – how did you tackle it?
Yes, it isn't easy. Like most in the industry, I think we turned to our more experienced engineers to support and train those who needed skills development, but this obviously requires their time and comes at a high cost.
What about graduate hires? Are they well-prepared for e-mobility projects?
Not really. University seems to be more about building up a general appreciation for engineering in all its facets, and getting a well-rounded education. But, there is typically not enough in-depth understanding when it comes to automotive. We have to train them so that they can effectively tackle our customer's projects. That eats time in terms of engineering resources that can't be applied to the needs of our customers.
You've been using Embedded Academy, an online e-learning platform, for a while now. What's the impact been for emSane?
Well, it's really taken out the pressure on bringing graduates quickly up to the level we need for them to be effective in the team.
How, specifically, have they benefited?
Mostly around the fundamentals associated with electrification in automotive. System-level understanding is one aspect, but detailed e-learning, such as that covering electric machines, has been essential. It's been a real boost for our graduate staff starting their careers in this domain. We also have access to quality, well-researched, and up-to-date material on topics that we couldn't offer to our staff because, quite simply, we don't have the necessary domain knowledge in-house.
How has emSane benefitted from the Embedded Academy?
Basically, we've got our valuable engineering resources back!
For sure, we're still providing support and implementing skill transfer. But this is now more often customer-specific knowledge or specific details in an aspect of embedded development and testing, not the basics. We also benefit from the flexibility of online learning. Everyone can log on and learn when they want, where they want. And, if an engineer wants to review a topic or clarify a misunderstanding, they can simply go back and review a specific chapter on Embedded Academy again.
What would you recommend to a business looking to improve employee training?
Definitely take a look at Embedded Academy. It provides a tremendous foundational pillar for e-mobility and related automotive topics.
Especially those for which there are limited resources elsewhere, such as cybersecurity. We've freed up internal resources and gained a lot more flexibility around the training offered to our staff. It's also helped us get our engineers to a common level upon which we can build the detailed domain knowledge needed to deliver superior solutions and support to our customers.