For the Training of Your Employees

Individual Courses and Videos
Development of customized e-learning for optimal learning success – we create professional e-learnings with cutting-edge technical content.
We can also create individual e-learning units, videos and materials based on your own products, processes or technical contents.
Professional E-Learning
→ Numerous interactive features available (Slider, quiz, drag & drop, gaming)
→ Motion paths for characters
→ Slide layers (Responses based on interactions)
Review process
→ Easy communication via web app and chat
→ Contextual feedback
→ Documentation of review process
Commitment to Quality
→ Didactics: New content is processed and edited based on the newest teaching and learning approaches with a focus on a learner-friendly structure
→ Design and animation: Selected visualisations and a clear design facilitate memorisation
→ Processes: Uniform concepts in symbol use and colour scheme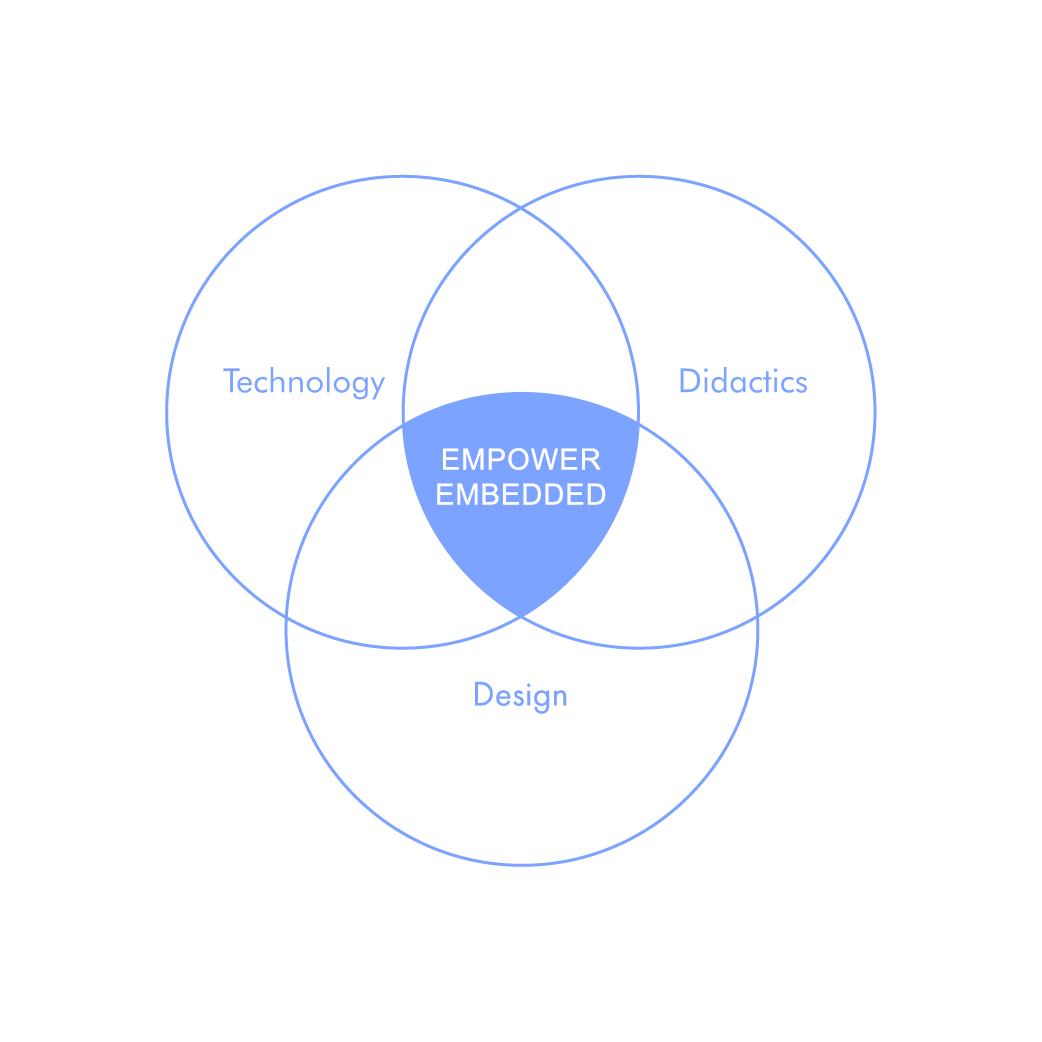 Technical expertise and experience at all levels
Technology – Technical expertise and years of practical experience
Didactics – Specialized didactics, conducting of face-to-face seminars, creation of training materials, e-learning, videos
Design – Media design, photography, 3D animation
We combine technical know-how, didactics and design to create learning landscapes. We are happy to bring our expertise to bear in the creation of customized digital courses for you.
We create and provide high-quality learning materials, videos and e-learning.
Within the Embedded Academy, we can offer an extensive support with creating learning materials. Be it the modification or animation of existing material and slides, the creation of technical documentation, lab manuals or tutorial videos and e-learning – we adapt to your wishes.
We support you with the creation of learning material, with the didactic and creative revision of existing material or the development of comprehensive course units and a corresponding knowledge management.
In larger projects, we follow a four-stage process.

References
for individual e-learning units created for clients
Online trainings for the topics debugging with winIDEA und testing with testIDEA
– Didactic editing of expert knowledge
– Conception of modular online materials for self-studies
– Design concepts incl. colours, symbols and layouts to support the learners comprehension
– Graphics to visualize complex connections and processes
– Creating final e-learning materials for debugging and testing with winIDEA, testIDEA and BlueBox